Article 5
(2) A cultural object which has been temporarily exported from the territory of the requesting State, for purposes such as exhibition, research or restoration, under a permit issued according to its law regulating its export for the purpose of protecting its cultural heritage and not returned in accordance with the terms of that permit shall be deemed to have been illegally exported.
Article 6
(2) In determining whether the possessor knew or ought reasonably to have known that the cultural object had been illegally exported, regard shall be had to the circumstances of the acquisition, including the absence of an export certificate required under the law of the requesting State.
Article 17
Each Contracting State shall, no later than six months following the date of deposit of its instrument of ratification, acceptance, approval or accession, provide the depositary with written information in one of the official languages of the Convention concerning the legislation regulating the export of its cultural objects. This information shall be updated from time to time as appropriate.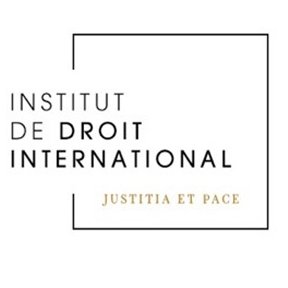 Institute de Droit International 
Wiesbaden Resolution on the Application of Foreign Public Law (1975)
 European Union
Directive 2014/60/EU of the European Parliament and of the Council of 15 May 2014 on the return of cultural objects unlawfully removed from the territory of a Member State and amending Regulation (EU) No 1024/2012 (Recast)
Council Regulation (EC) No 116/2009 of 18 December 2008 on the export of cultural goods
 Canada
Cultural Property Export and Import Act (R.S.C., 1985, c. C-51)
 Belgium
Loi portant le Code de droit international privé (16 juillet 2004, entrée en vigueur le: 1er octobre 2004)
 France
LOI n° 2016-731 du 3 juin 2016 renforçant la lutte contre le crime organisé, le terrorisme et leur financement, et améliorant l'efficacité et les garanties de la procédure pénale
 Germany 
Part 3 – Import (Sections 28-30), Act on the Protection of Cultural Property (31 July 2016)
DAS NEUE KULTURGUTSCHUTZGESETZ HANDREICHUNG FÜR DIE PRAXIS
 The Netherlands
Import of cultural property into the Netherlands
Import and Export of Cultural Objects Brochure 
Still today, courts rarely apply automatically export laws promulgated by foreign States. This stems from the public-law character of the measure adopted; foreign domestic courts are reluctant in applying a public law of another foreign State. The application of another sovereign's public law runs counter to the sovereignty of their own nation.
However, recent European and national initiatives are evidence of increased awareness and attention in this regard.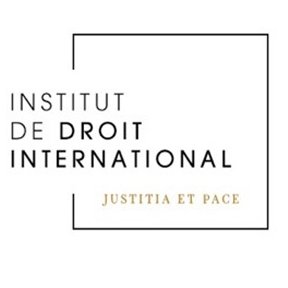 Institute de Droit International 
Wiesbaden Resolution on the Application of Foreign Public Law (1975)
 European Union
European proposal to fight illicit trade in cultural goods (July 13, 2017)
"Security Union: Cracking down on the illegal import of cultural goods used to finance terrorism"
European Commission – Press release
Council Regulation (EU) No 36/2012 of 18 January 2012 concerning restrictive measures in view of the situation in Syria and repealing Regulation (EU) No 442/2011
Council Regulation (EC) No 1210/2003 of 7 July 2003 concerning certain specific restrictions on economic and financial relations with Iraq and repealing Regulation (EC) No 2465/96
 Canada
Cultural Property Export and Import Act (R.S.C., 1985, c. C-51)
 France
LOI n° 2015-195 du 20 février 2015 portant diverses dispositions d'adaptation au droit de l'Union européenne dans les domaines de la propriété littéraire et artistique et du patrimoine culturel
 Germany 
Part 2 – Export (Sections 21-27), Act on the Protection of Cultural Property (31 July 2016)
DAS NEUE KULTURGUTSCHUTZGESETZ HANDREICHUNG FÜR DIE PRAXIS
 The Netherlands